Off-Leash K9 Dog Training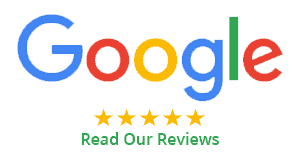 We specialize in private lessons, dog behavior consultations, and teaching the owners to understand why their dogs do the things they do. This helps create a strong bond between the owner and dog.and without the restriction of a leash.
We believe that 98% of all dogs can be trained to have amazing obedience: regardless of breed, size, shape, or age!
Off-Leash K9 Training of Raleigh
Call: 919.283.5293
Dog Training in Raleigh NC
Off Leash K9 Training, Raleigh / Durham is thrilled to bring world class obedience training to the Raleigh, Durham, Chapel Hill area. Your Raleigh / Durham dog trainers specialize in the same dog training methods used by military and law enforcement using techniques that encompass our core beliefs and philosophy of consistency, fairness and crystal clear communication that will turn your dog in to a well behaved member of society in any situation. We train your dog but we also train you to be a better handler which will help strengthen your bond built on trust and communication. All of our lessons are private, one-on-one, sessions that allow us to address your specific concerns. Raleigh / Durham Dog Trainers believe that 98% of all dogs can be trained to have amazing obedience; regardless of breed, size, shape, or age! Our clients agree and love having the ability to brag on their four-legged companions.
Dog Training Durham NC
"I am truly amazed at the turn around that my 1 1/2 y.o. GSD has had with OLK9 in Durham. I drove over an hour to get to Alisa but it was well w
orth it. I had tried everything – treats, toys, clicker training. I'm no stranger to obedience training dogs, but I was at my last straw with her. She was hyperactive and has a high drive. She's still the same excitable girl, but now she has a job, and she even sleeps through the night. These results, of course, will vary, but if you are dedicated to having your dog as part of your family and as your lifelong companion that you take everywhere, then it's absolutely worth it. I wish I could give more than 5 stars." "The results from the Off Leash K9 training method are very impressive!  We adopted a rescued 2 year old English Pointer and soon learned he could jump our fence, but he didn't know any commands. Even worse, he would run away when we approached him. Treats and food were ineffective with the outdoor distractions.  We decided he would need a different kind of training method. We signed him up for the advanced obedience package with OLK9 Raleigh/Durham and began working with Alisa on his training. After the first lesson he was coming when called outside with distractions!  Now after 7 lessons he knows 8 commands all off leash outside with all kinds of distractions. No treats/toys needed!  We highly recommend Off Leash K9 training for any dog that needs obedience training or has behavior issues. Alisa is great to work with, very professional and really understands dog behavior."
Check out more information on dog training Raleigh NC or dog training Durham NC on our Facebook page and YouTube channel to see our clients training in and around the Raleigh / Durham area or view one of our recent Board and Train graduates below! We also invite you to check out our blog for articles about dog training, behavior and other pup related stuff!
Request a Call Back!
Follow Us
2 World Records In Dog Obedience Training
Over 1200+ Before/After Videos On YouTube
Over 125+ 5-Star Dog Training Reviews On Google
Globally Recognized Dog Obedience Training
Voted Best Dog Trainer in Virginia TWO years In A Row
What Do Our Clients Say?
WE LOVE CLIENT'S SMILES!
Jo Jo has been with Emily for 5 days and the results I see in the update videos is amazing…
…With 2 obedience lessions left we are already looking at signing up for trick classes and most likely nose work classes.
…he is already 100% attentive to me and I haven't had to use the collar much at all.